Primary workloads can have vastly different storage requirements and AdaptiveCloud™ can be customized to fit them all. Beyond the built-in instance storage, we also offer storage tiers to suit other workload requirements and make the most out of your customer's budget. AdaptiveCloud™ offers highly available, consistent, low-latency block storage volumes that is simple to deploy, easy to scale, and can be fully managed for shared access. 
 
Put your customers' data to work with always-on availability, world-class security, and cloud flexibility all wrapped in 24/7/365 support from our team of cloud engineers. Give your customers instant data access without costly delays throughout the country with our centrally located carrier-grade data centers.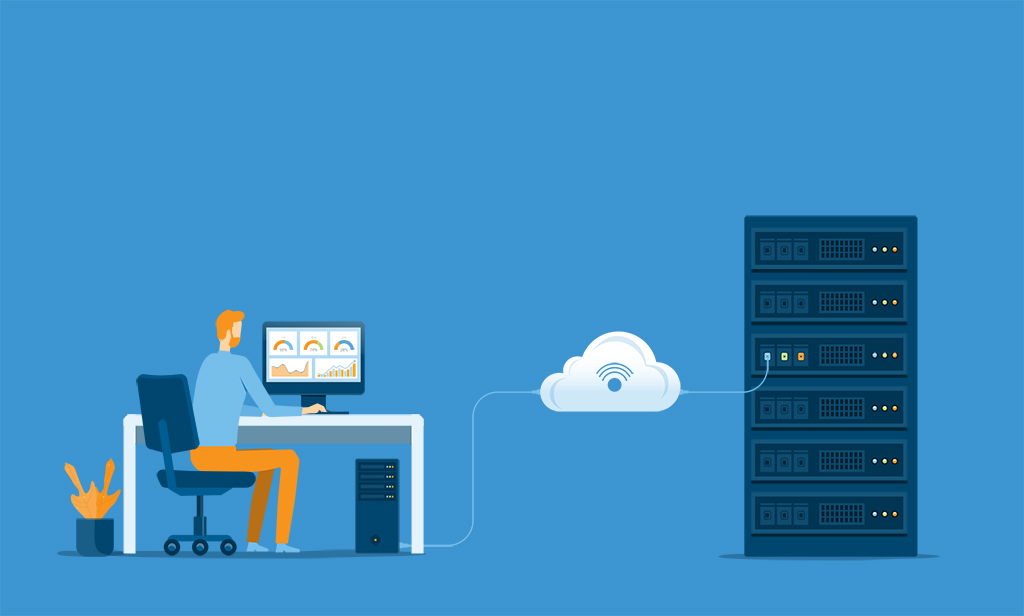 Benefits of Storage as a Service For Your Customers
· Total Cost of Ownership Goes Down. Moving from an OpEx consumption model that lets your customers optimize and accurately predict their storage costs is good for the bottom line. With cloud storage, there is no hardware to purchase, storage to provision, or capital being used for "someday" scenarios. They can add or remove capacity on-demand, quickly change performance and retention characteristics, and only pay for storage used. Less frequently accessed data can even be automatically moved to lower-cost tiers in accordance with auditable rules, stretching budgets and driving economies of scale.
· Time to Deployment. When IT teams are ready to execute, infrastructure should never slow them down. AdaptiveCloud™ storage allows them to quickly deliver the exact amount of storage needed, right when it's needed, and the ability to scale up or down to fit the needs of the organization. This allows IT to focus on solving complex application problems instead of having to manage storage systems.
· Information Management. Centralizing storage in AdaptiveCloud™ creates a tremendous leverage point for new use cases. By using cloud storage lifecycle management policies, you can perform powerful information management tasks including automated tiering or locking down data in support of compliance requirements.
· Durability. Data should be redundantly stored, ideally across multiple facilities and multiple devices in each facility. AdaptiveCloud™ storage can help organizations get back to business after a disruption from cyberattacks, natural disasters, human errors, or mechanical faults.
· Availability. All data should be available when needed, but there is a difference between production data and archival data. The ideal cloud storage will deliver the right balance of retrieval times and cost.
Ways to Use Cloud Storage
Backup and Recovery Backup and recovery is a critical part of ensuring data is protected and accessible, but keeping up with increasing capacity requirements can be a constant challenge. AdaptiveCloud™ storage brings low cost, high durability, and extreme scale to backup and recovery solutions.

Software Test and Development Software test and development environments often requires separate, independent, and duplicate storage environments to be built out, managed, and decommissioned. In addition to the time required, the up-front capital costs required can be extensive.

Some of the largest and most valuable companies in the world have created applications in record time by leveraging the flexibility, performance, and low cost of cloud storage. Even the simplest static websites can be improved for an amazingly low cost. Developers all over the world are turning to pay-as-you go cloud storage models that remove management and scale headaches.
Cloud Migration Can Be Gradual or All at Once. Let Your Customers Decide.
Leveraging cloud storage means you no longer have to make large capital investments for hardware. Instead, your financial spending can shift to an OpEx model to only pay for the resources they consume without having to predict their storage usage and buy hardware in advance.

The availability, durability, and cost benefits of cloud storage can be very compelling to business owners. Migrating to the cloud doesn't have to be all or nothing; you can easily start your clients with one application or service. This allows them to continue to utilize existing hardware investments until it is time for the next refresh. AdaptiveCloud™ is a fully customizable cloud platform that can rise to the challenge and meet the storage needs of any organization.
Reap the rewards of the massive shift to cloud solutions today and leverage our team of experts to help you every step of the way. There has never been a better time to become a channel partner and rocket the capabilities of your MSP. Click here to become a channel partner today.